Product Details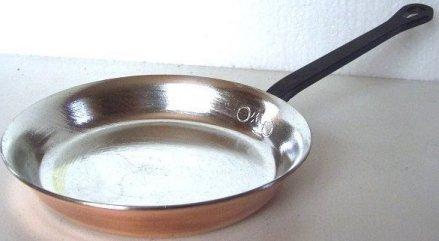 Code:

FP150

Name:

Fry - Pancake - Crepe Pan

Diameter:

150mm, 5.9"

Height:

20mm, 0.8"
$75.00
First made for a customer from Sydney, NSW
A very versatile little pan. Some customers have
used it to make Blinis, others as a fry or crepe
pan.
Made from 2.0 mm copper with a very thick tin
lining.
Lately we have sold a lot of pans to TAPAS bars,
to serve food at the table.