Product Details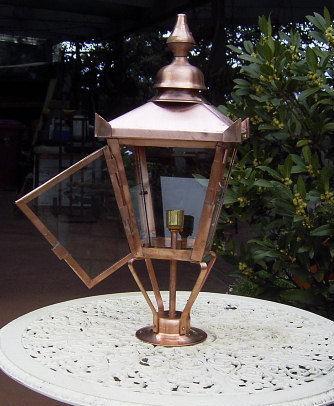 Code:

HLPDO

Name:

Hobart Post Lantern - Door opening

Width:

250mm, 9.8"

Height:

680mm, 26.8"
$410.00
Handmade copper coach house lantern with door
opening. 
Post fixing bracket for outdoor use.
The copper is not lacquered and will acquire a 
natural patina with age. 
Dimensions of copper light may vary slightly.
Brass light socket is supplied. 
Pls use a licensed 
electrician for installation.