Product Details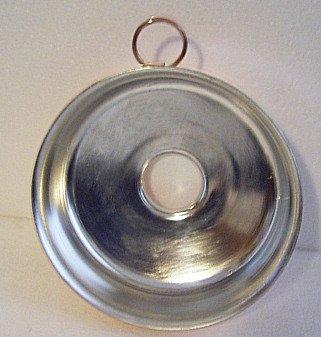 Code:

JF150

Name:

Jam Funnel

Diameter:

150mm, 5.9"

Height:

65mm, 2.6"
$75.00
First requested and made for a customer from USA.
Made from 1.60 mm copper, a gentle sloping bottom, 40
mm dia spout, 10 mm long with ring for hanging.
Ideal for filling jam, jelly, chutney, sauces, preservatives
or any other liquid into a bottle or jar.
Tin lined so you can use it for acidic food eg. tomato
sauce etc.