Mary St Wall Light bottom bracket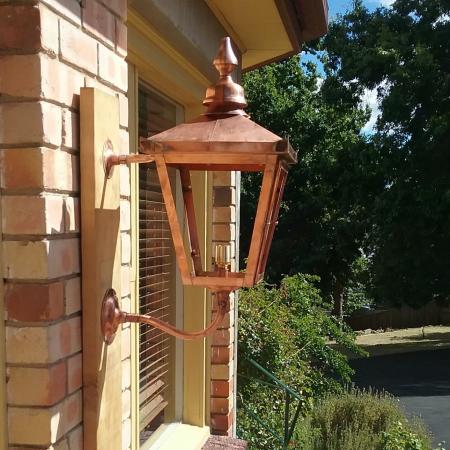 Product Details:
Ref No
Width
Height
Price
Cart
VWL250
250mm, 9.8"
610mm, 24"
$480.00
VWL300
300mm, 11.8"
670mm, 26.4"
$595.00
Handmade outdoor copper wall light with secure access
door. 

" NO CORROSION "

The light and bracket are made form copper. Brass
screws and light socket.
Ideal for Australia's harsh climate.
Seaside, tropical or temperate environment.

Finish: hand rubbed raw copper, which will in time
acquire a beautiful random natural patina only nature
can provide.
 
Dimensions of copper light may vary slightly.

Brass bayonet light socket - E27.
 
Rating IP44 for outdoor use.

Pls use a licensed electrician for installation.